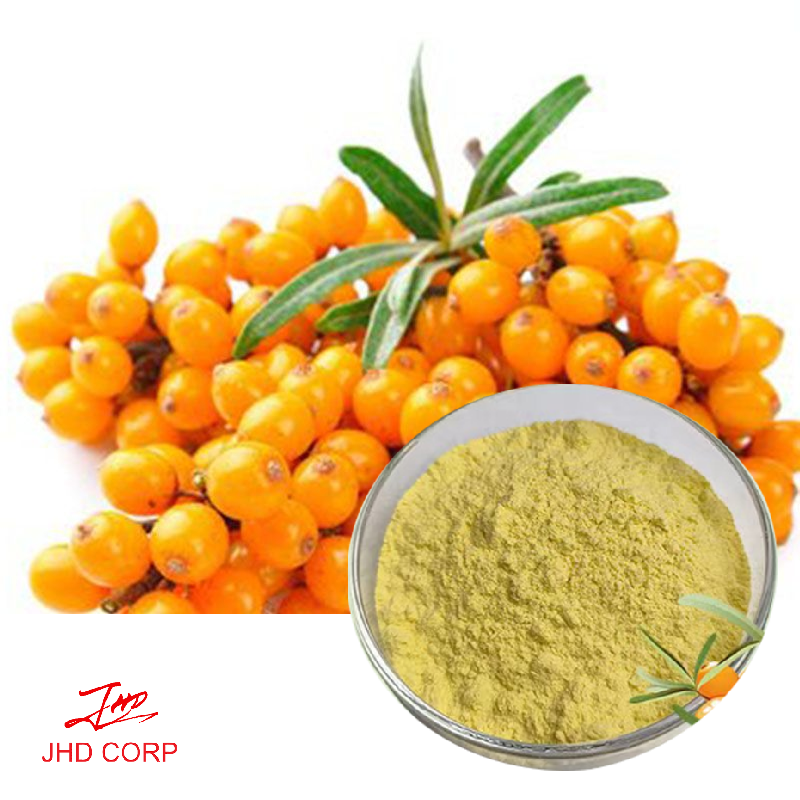 As a member of Ingredients Supply, you can download QC documents, see detailed product information, request samples, chat with experts, and more!
Chat With Us
Contact Us
Email Me
Sea buckthorn is a berry plant of the genus Sea buckthorn.
Seabuckthorn fruit is rich in nutrients and contains a variety of vitamins, fatty acids, trace elements, flavonoids, and various amino acids needed by the human body. Among them, the VC content ranks first in the world, reaching 825-1100mg/100g. Flavonoids extracted from seabuckthorn pulp Compound, the main components are isorhamnetin, quercetin, and kaempferol.

Function:
1. Seabuckthorn extract can enhance immune function, improve cardiovascular system and anti-tumor. 2. Seabuckthorn extract has the functions of anti-fatigue, lowering blood lipids, anti-radiation, anti-ulcer, protecting the liver and enhancing immunity.
2. Seabuckthorn extract has the functions of relieving cough, resolving phlegm, digesting food, promoting blood circulation and removing blood stasis.
Application:
1. Medicine and health products
2. Health products
3. Infant food, solid beverages, dairy products, instant food, snack food, spices, food for middle-aged and elderly people, baked food, snack food, cold food and cold drinks, etc.
Add Popular Products to weekly line up