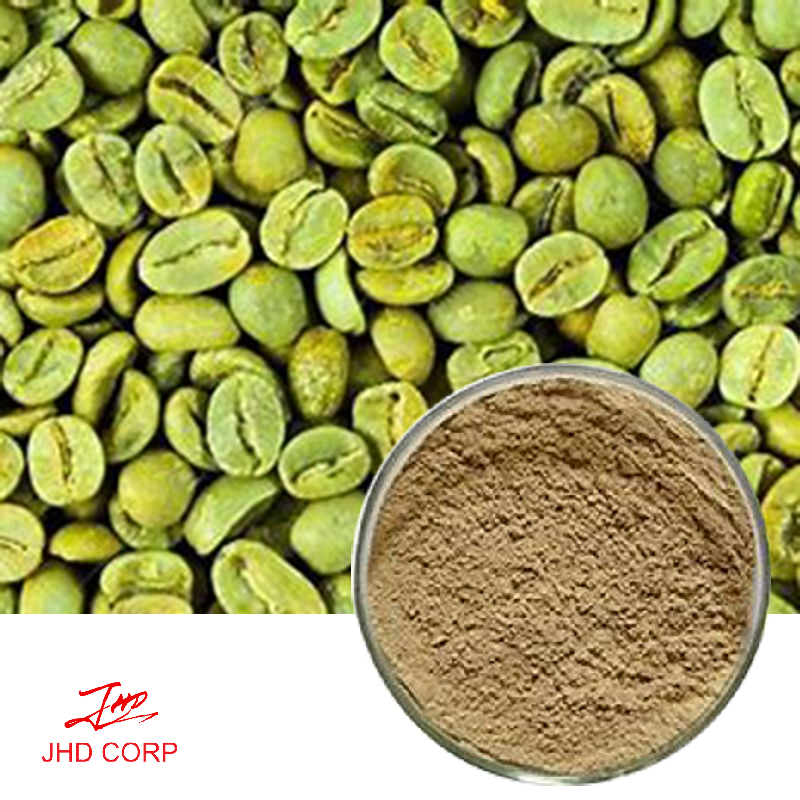 As a member of Ingredients Supply, you can download QC documents, see detailed product information, request samples, chat with experts, and more!
Chat With Us
Contact Us
Email Me
The green coffee bean extract is derived from the seeds of the Rubiaceae plants Coffee small, coffee medium and coffee big. Its main component is chlorogenic acid, with antihypertensive, anti-tumor, kidney, antioxidant and other effects, can also be used as health food, health food sweet and delicious taste good.
Function:
1. Antihypertensive effect, chlorogenic acid has obvious antihypertensive effect, and its curative effect is stable, non-toxic side effects.
2. Anti-tumor effect. Japanese scholars have studied that chlorogenic acid also has anti-mutation effect, revealing its preventive effect on tumor.
3. Kidney, enhance the immune function of the body
4. Antioxidant, anti-aging, resistance such as bone aging
5. Antibacterial, antiviral, diuretic, gallbladder, blood lipid, fetal protection.
6. Burn fat, improve human metabolic rate.
Application:
1. Health care field
2. Food field
Add Popular Products to weekly line up