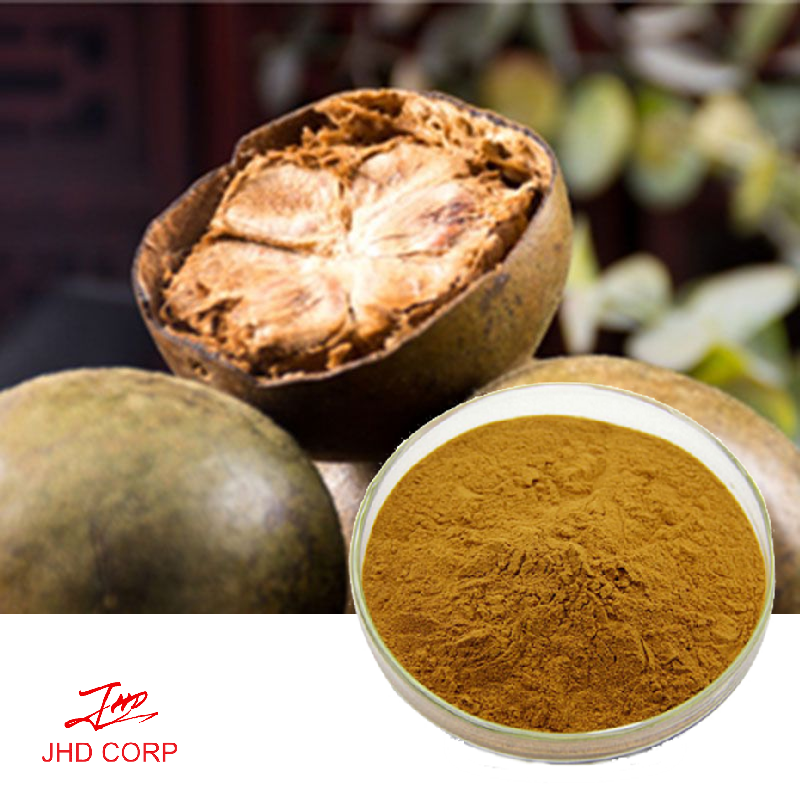 As a member of Ingredients Supply, you can download QC documents, see detailed product information, request samples, chat with experts, and more!
Chat With Us
Contact Us
Email Me
Monk Fruit is being used to sweeten foods and beverages.
Monk fruit sweetener is created by removing the seeds and skin of the fruit,crushing the fruit,and collecting the juice.The fruit extract,or juice,is around 150-200 times sweeter than sugar and contains zero calories per serving – meaning a very small amount provides a lot of sweet.
Function:
1.Strong antioxidant properties
2.Speeds up the fat burning process
3.Promoting heart health
4.Improving digestive
Application:
1.Monk Fruit Extract applied in health care field.
2.Monk Fruit Extract applied in comestics.
3.Monk Fruit Extract applied in foods, monk fruit extract is used as food additives and sweetener.
Related Products
Add Popular Products to weekly line up